Why "Three cultures"?
Silesia has always demonstrated its geographic separateness. It forms a distinct physiographic unit within the catchment of the river Odra. Leaning from the south on the Sudeten Mountains. Created at the beginning of the 11th century, the Wrocław diocese precisely corresponded with its borders to those natural conditions. The Sudetenland was the natural border of Silesia with Bohemia and Moravia. Rivers Kwisa, Nysa and Bóbr demarcated a natural border with Lusatia. In the north, Silesia bordered with Greater Poland and Brandenburg. However, the geographically natural land was subject to quite frequent (from the perspective of 1100 years) political and cultural changes. To 1348, Silesia (the Namysłów Treaty) existed as part of the Piast state. Then it was included in the possession of the Luxembourg dynasty, which managed the province as part of the Lands of the Bohemian Crown of St. Wenceslas. Along with it, it was automatically included in the Crown of the Habsburgs in 1526. It should be added that until 1742 the district consisted of 11 principalities and several smaller state territories. After 1742, Prussian rulers, who had conquered Silesia, formed the so-called state province that consisted of two chamber departments and one of 48 counties. From 1919, Silesia had two provinces: Upper Silesian and Lower Silesian (with the capital in Wrocław) that included the 2 administrative districts of Wroclaw and Legnica.
After the World War Two, Silesia was assigned to Poland. Current borders – the boundaries of our "Little Homeland" – combine the traditions, culture, monuments, economic heritage, architecture and religions of the Three GREAT Cultures (POLISH, CZECH, and LUSATIAN-GERMAN) that have existed here in Silesia and should be preserved for the future generations.

The genesis of the construction of the resort was mutual development, dissemination in the spirit of respect and tolerance of all that is the best in these Cultures. This should be achieved by meeting people from those countries. People who have a similar views on the historically complex situations here in Silesia, as well as in Europe. Meetings, resting in the bosom of the nature, friendship and that unforgettable view of the Złoty Widok.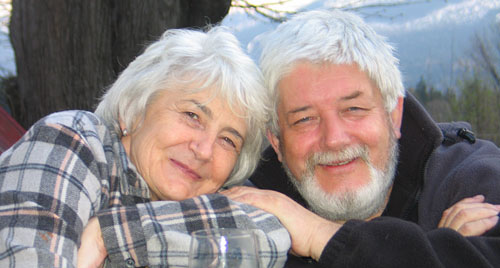 Welcome,
Helena i dr Jerzy Łaskawiec.